Every episode of Obi-Wan Kenobi deliberately mirrors George Lucas' Star Wars saga – setting up a dramatic final confrontation with Darth Vader.
This article contains spoilers for Obi-Wan Kenobi episodes 1-4.
Each episode of Obi-Wan Kenobi mirrors one of George Lucas' Star Wars films. The Obi-Wan Kenobi TV series is easily the most exciting since Lucasfilm launched their Disney + shows. It serves as connective tissue between the prequels and the original trilogy, featuring the return of both Ewan McGregor and Hayden Christensen – with the latter getting the opportunity to play Darth Vader in all his dark glory.
Obi-Wan Kenobi is set during the Dark Times of the Empire's reign, and yet it has avoided the mistakes of The Book of Boba Fett by wasting no time taking its hero off Tatooine. Every episode has been mostly set on a different world: Tatooine, Daiyu, Mapuzo, and the water moon Nur in the Mustafar system. This approach has created a real sense of narrative momentum, helping broaden the galaxy rather than reducing it to a handful of planets that have been seen countless times before.
Related: Who Were The Jedi In The Tombs In Obi-Wan Kenobi Episode 4
There is, however, another major reason for the Obi-Wan Kenobi TV show's success – one that hasn't been noticed by many viewers, but is becoming increasingly clear as it continues. The story will be remarkably familiar to many viewers, simply because it adopts classic beats from the main Star Wars movies. In fact, each episode is a homage to one of George Lucas' films.
Obi-Wan Kenobi Episode 1 Mirrors The Phantom Menace
Obi-Wan Kenobi episode 1 mirrors Star Wars: Episode I – The Phantom Menace, drawing particular inspiration from the section set on the desert planet Tatooine. The parallels are quite overt, with the Chosen One's son growing up in seclusion on Tatooine, and Obi-Wan watching from a distance as the young Luke dons very familiar goggles and dreams of podracing. Meanwhile, Queen Amidala's daughter grows up on an idyllic homeworld and uses a decoy like her mother – in this case as a deception to try and wriggle out of state duties. She is spirited away from Alderaan and must be found by a Force-user, an inversion of the films where Padmé escaped the Trade Federation and was hunted by a Sith rather than sought after by a Jedi.
Obi-Wan Kenobi Episode 2 Mirrors Attack of the Clones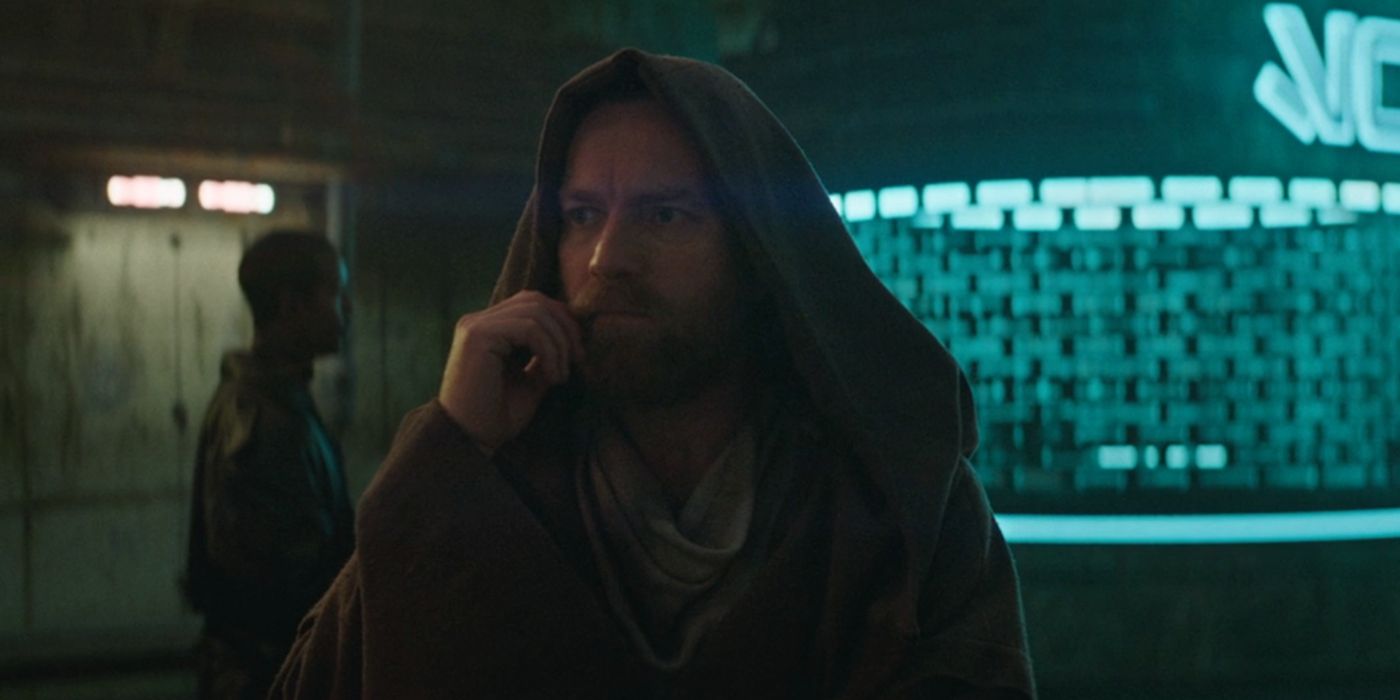 Obi-Wan Kenobi episode 2 moves on to mirror Star Wars: Episode II – Attack of the Clones, and signifies this from the start with a brief cameo from a clone trooper; appropriately enough, he's played by Temeura Morrison – the actor who played Jango Fett. It then riffs on Anakin and Padmé's attempt to hide in Coruscant's underworld, with Obi-Wan and Leia trying to keep their heads down as they make their way through the underworld planet Daiyu. Star Wars: Episode II – Attack of the Clones saw Padmé targeted by bounty hunters, and in the same way Reva calls every bounty hunter on Daiyu down on Obi-Wan's head. As the action continues, Obi-Wan finds himself reflecting on how similar Leia is to her mother Padmé, bemused at her stubborn insistence on taking charge.
Obi-Wan Kenobi Episode 3 Mirrors Revenge of the Sith
The similarities between Obi-Wan Kenobi and George Lucas' Star Wars movies become even more evident in episode 3, which explicitly parallels Star Wars: Episode III – Revenge of the Sith. Obi-Wan and Leia are pursued to the planet Mapuzo, where Obi-Wan must face Darth Vader himself in a duel that's deliberately evocative of their previous battle on Mustafar. Obi-Wan is as powerless to resist the Sith as the entire Jedi Order was in the face of Order 66, with Darth Vader grasping him telekinetically and torturing him. The Dark Lord of the Sith ignites flames, and throws Obi-Wan on to them, burning him in an act of revenge for his own suffering on Mustafar. There are other subtle moments of mirroring as well; the scene where Darth Vader commands Reva from his throne room on Mustafar feels so very similar to the one where Palpatine initiated Order 66. This is the darkest moment of the entire Obi-Wan Kenobi story, ending with Leia in the clutches of the Sith and Obi-Wan shattered and broken.
Related: 1 Anakin Memory In Obi-Wan Kenobi Makes No Sense
Obi-Wan Kenobi Episode 4 Mirrors A New Hope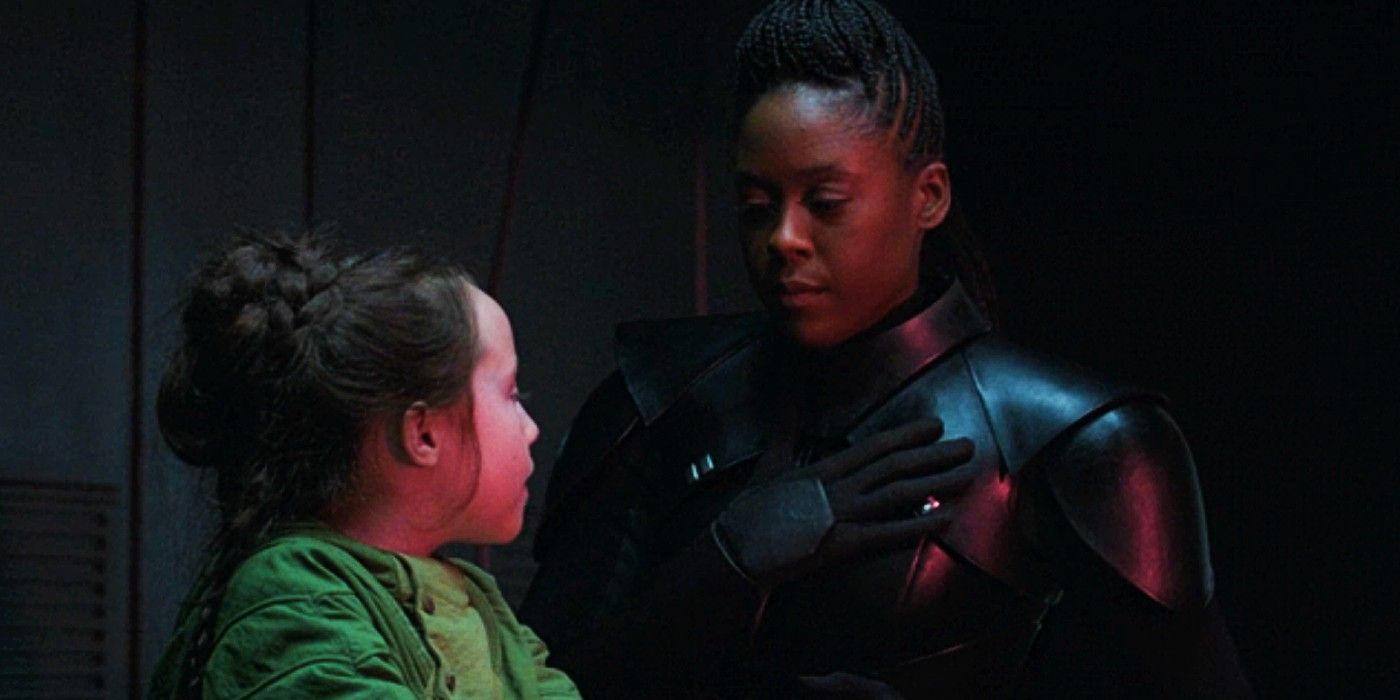 Obi-Wan Kenobi episode 4 moves on with the saga, mirroring George Lucas' first Star Wars film from 1977. Leia resists Reva's interrogation, just as she will resist Darth Vader's in a decade's time, proving too strong-willed for Force torture. Obi-Wan then breaks into a heavily-guarded Imperial facility, moving through the shadows just as Alec Guinness' version of the character would skulk through the shadows of the Death Star. There are hints of hope, as Obi-Wan regains his confidence with the Force even in the darkest place, and he and Leia successfully break out of Fortress Inquisitorius – but there is a twist to the tale, because the Empire has planted a homing beacon on Leia, using her favorite droid against her. That perfectly mirrors Darth Vader's own Millennium Falcon strategy, where he placed a homing beacon on the ship and tracked it to the Rebel base.
Obi-Wan Kenobi's Mirroring Will Clearly Continue In Episodes 5 & 6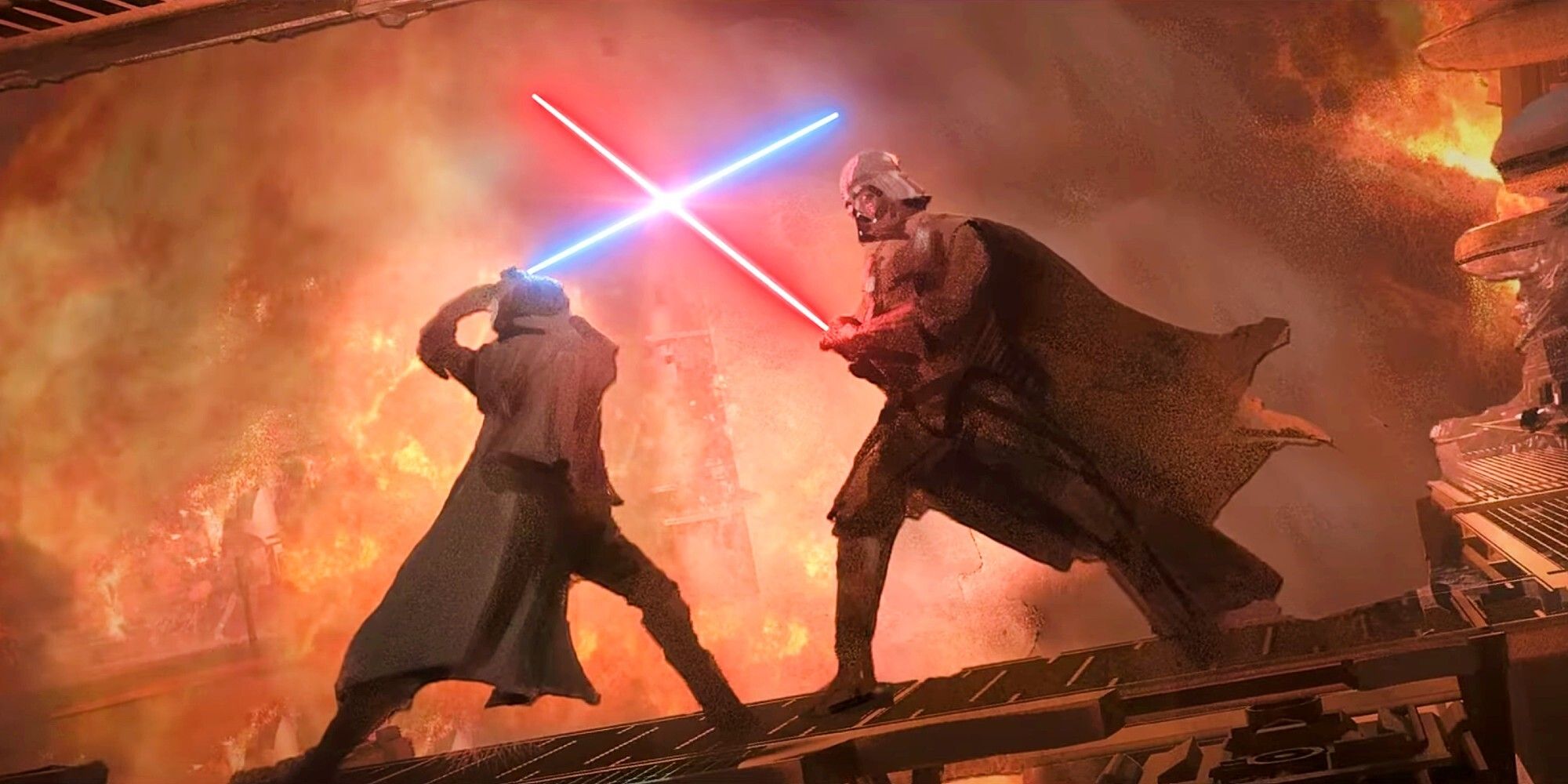 By now it's clear that Obi-Wan Kenobi's mirroring of Lucas' Star Wars films is deliberate; these aren't just more Star Wars Easter eggs, but rather signify an overarching narrative flow that partly explains why the Disney + TV show is being so well-received. Obi-Wan Kenobi episode 5 will continue with this approach, drawing inspiration from elements of The Empire Strikes Back. It will presumably feature an Imperial attack on the nascent rebels on Jabiim, with Obi-Wan and Leia forced to flee once again; there will possibly be other parallels as well, perhaps a betrayal at one point. But, after another moment of darkness, viewers can expect another duel between Obi-Wan Kenobi and Darth Vader in episode 6's Return of the Jedi riff. It's ironic that this rematch was teased in Return of the Jedi itself, with Obi-Wan hinting he tried and failed to do what Luke would one day accomplish. "I also thought he could be turned back to the good side,"Obi-Wan's Force Ghost recalled."It couldn't be done. He is more machine now than man. Twisted and evil."There will be no redemption for Darth Vader in Obi-Wan Kenobi – simply because that twist is yet to come.
More: Obi-Wan Kenobi's Leia Story Finally Justifies Star Wars' Skywalker Retcon
Obi-Wan Kenobi releases new episodes Fridays on Disney +.
Want more Obi-Wan Kenobi articles? Check out our essential content below …
Rogue Squadron (2023)Release date: Dec 22, 2023
Kenobi Makes 1 Leia Line In A New Hope Weirder
About The Author